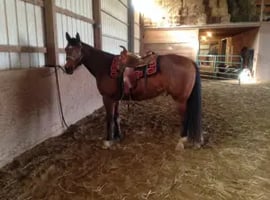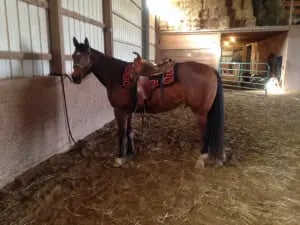 Boogie is a quarter horse gelding. He is cocky, playful, inquisitive, and dominant in a herd setting. Boogie has to stick his nose into EVERYTHING and likes nothing better than to go investigate new people or items in the arena!
Cowboy is a blue roan quarter horse gelding. Cowboy can be a little on the shy side, but you won't find a harder working horse anywhere! His favorite type of work is moving cattle. When he's not working, you can find him play sparring with his friends during turnout time.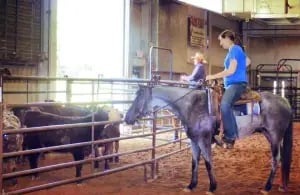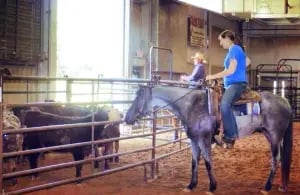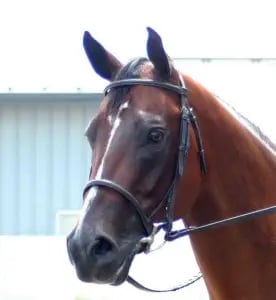 Rudy has been with his owner Kim for 16 of his 17 years. Rudy has a larger than life personality and is very playful and in your pocket. Rudy would much rather eat than work and his favorite under saddle activity is stopping. He's given many riding lessons and keeps his people laughing!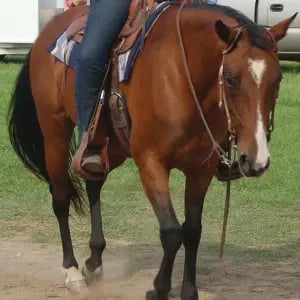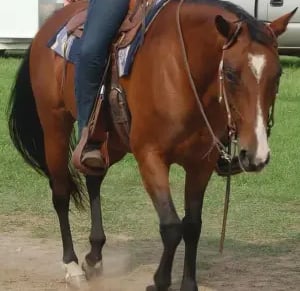 Another of our all star horses is Gracie! She has a heart of gold and is very sweet and unassuming! She is the only mare we currently use and gets treated like the queen she is!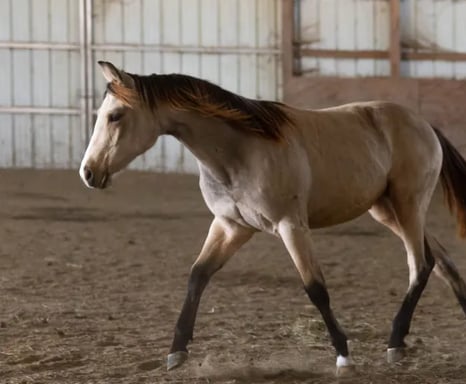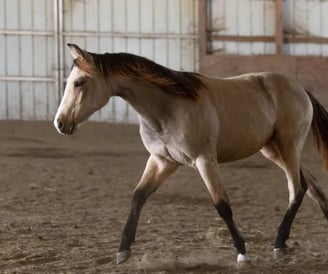 Duckie is a new addition to Healthy Strides. It was time to add some young horses to the Healthy Strides lineup, so Kim purchased this buckskin quarter horse filly. Duckie is sweet and sensitive, not to mention beautiful!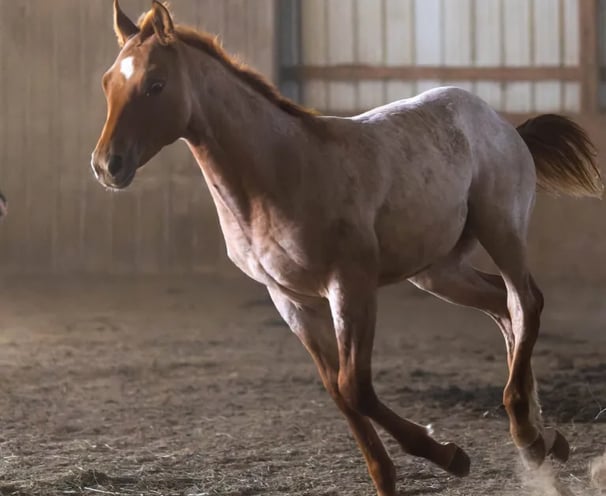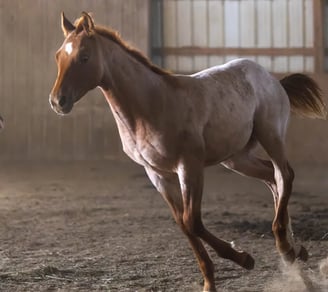 George is a the baby of the barn! He is a red dun/roan quarter horse soon to be gelding. George is friendly, confident, and cute as a button! He is already a great addition to the herd!